What is Ocean Wealth
Ocean Wealth is a group of Companies with 15 Subsidiaries with revolutionary business ideas/Tech structures Attached to each company.
Ocean Wealth Decided to Share 80% of Her profit with her Global community of Sellers and Consumers and equally give her community an equal opportunity to own 80% of the Group.
OUR BUSINESSES
1) U-COMMERCE
Ocean Wealth U-commerce is a Multi-Purpose Commerce platform called U-commerce (Universal Commerce )
This is the first of its kind in the World.
Ocean Wealth U-commerce gives Global Manufacturers, Wholesalers, Retailers, Service Renders, Food Vendors, and Farmers opportunities to sell their products and services from every part of the world faster.
INCOME OPPORTUNITIES IN OCEAN WEALTH U-COMMERCE
1) This is a Commerce platform where you can shop and earn cash, not coupons, Shop and earn 1% of your product Value
2) Refer people to register for free on our U-COMMERCE with your link and earn from 1-2% of whatever they shop on our Platform for life
3)Refer Any Seller or product and Services vendor to start selling on our Platform and earn 1% of whatever they sell for life.
4) Earn 0.5 From the next person Shopping after you in our U-COMMERCE, whether you refer them or not.
5) JOIN OUR TRADE PARTNERS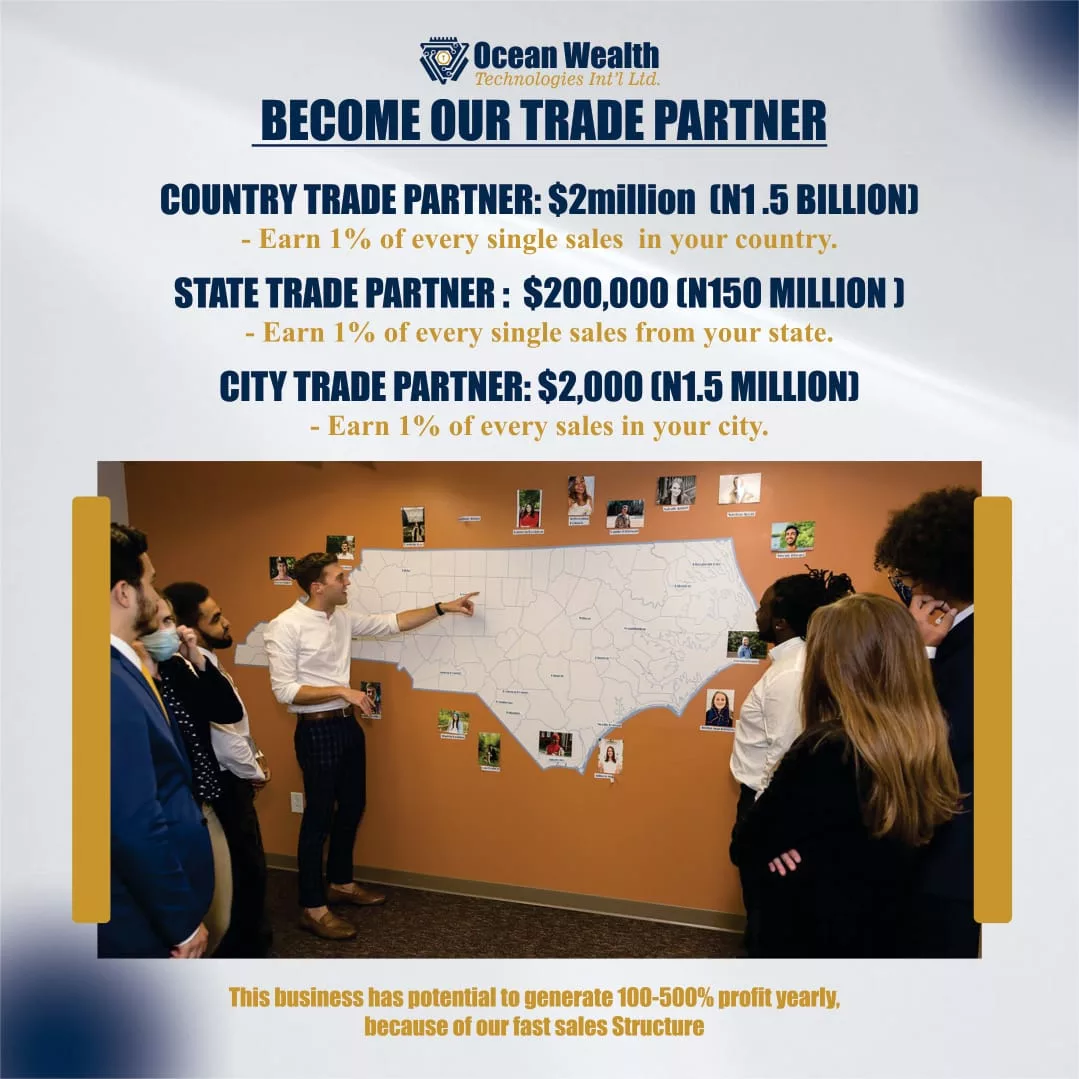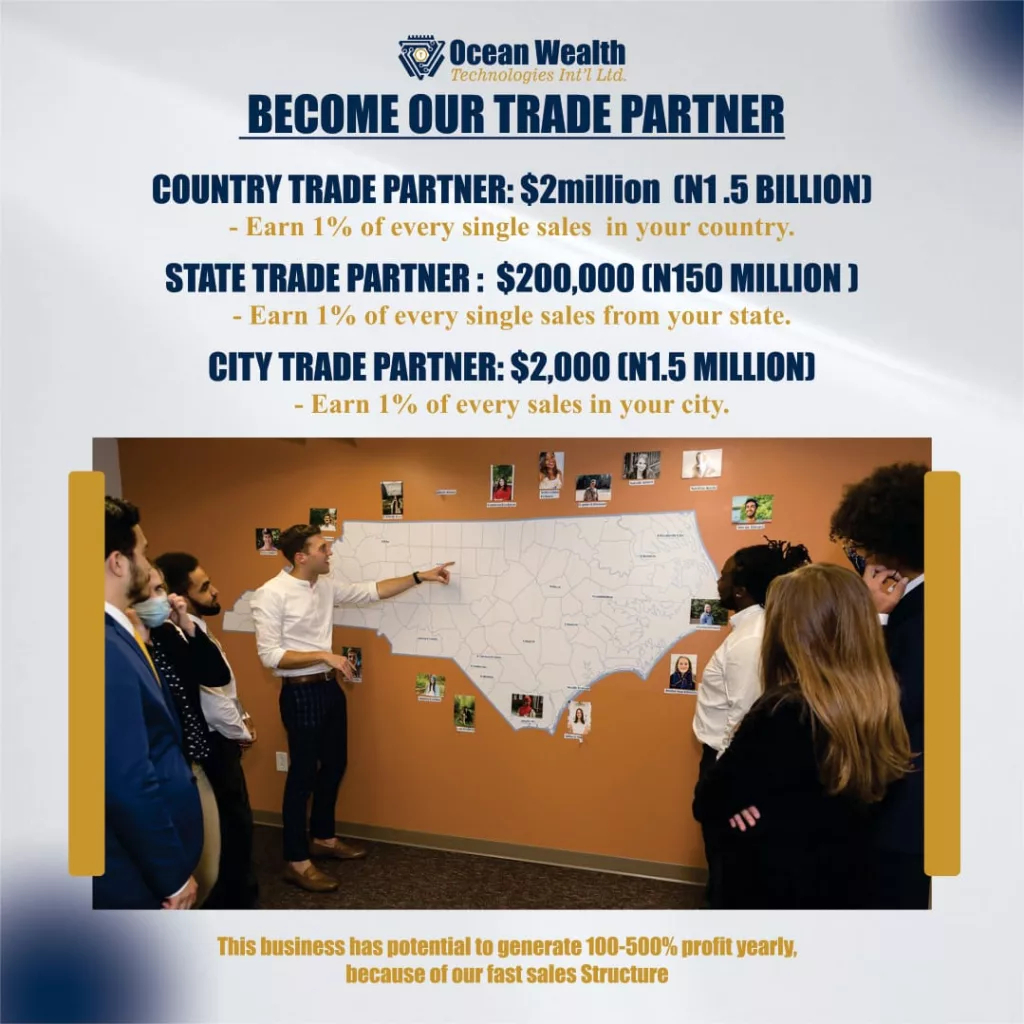 Own :
COUNTRY,
STATE
or
CITY
And earn 1% of every sale in that location you own for life.
ENTRY PACKAGES
COUNTRY: $2,000,000
STATE: $200,000
CITY: $2000
6) BE OUR BRAND AGENT AND EARN 0.1 OF EVERY SALE IN THE LOCATION YOU ARE ALLOCATED TO FOR LIFE.
ENTRY PACKAGES
CITY: $450
STATE: $7200
COUNTRY: $14,500
7) BECOME OUR SERVICE, FOOD, OR FARMER'S CONSULTANT
Earn 0.1% of every sale in the City you are allocated.
ENTRY PACKAGE
$145
8) JOIN OUR PROFESSIONAL AFFILIATE PAID MEMBER
Earn cash in 5 Ways
Qualify for Leadership awards
Qualify for cars, Houses, Trips abroad, and Cash prizes.
PACKAGES
From $45 To $9000
9) SELL AS A VENDOR
Sell Your products and services On our U-COMMERCE Platform.
Sign Up as a Manufacturer
Wholesaler
Retailer
Service Renders
And make almost 5 Times your regular sales, because of our vendor-decentralized system and traffic.
10) OCEAN COIN
NOTE: OCEAN COIN IS NEITHER A CRYPTO COIN NOR SHARES
Ocean coin is a digital Token created for our Global Products/Service Sellers and Consumers community, to have equal opportunity to own a piece of Ocean Wealth and earn a Life Time profit each year, profit of each business is declared according to how many coins you hold.
Our Ocean Coin Token is designed to perform more than crypto coins and Co-operate Shares in Values, which will drive the high demand in our Global Community, And with Minimum Supply, the price has the potential to grow more than any shares and crypto coins.
OCEAN COIN IS A MUST HAVE !!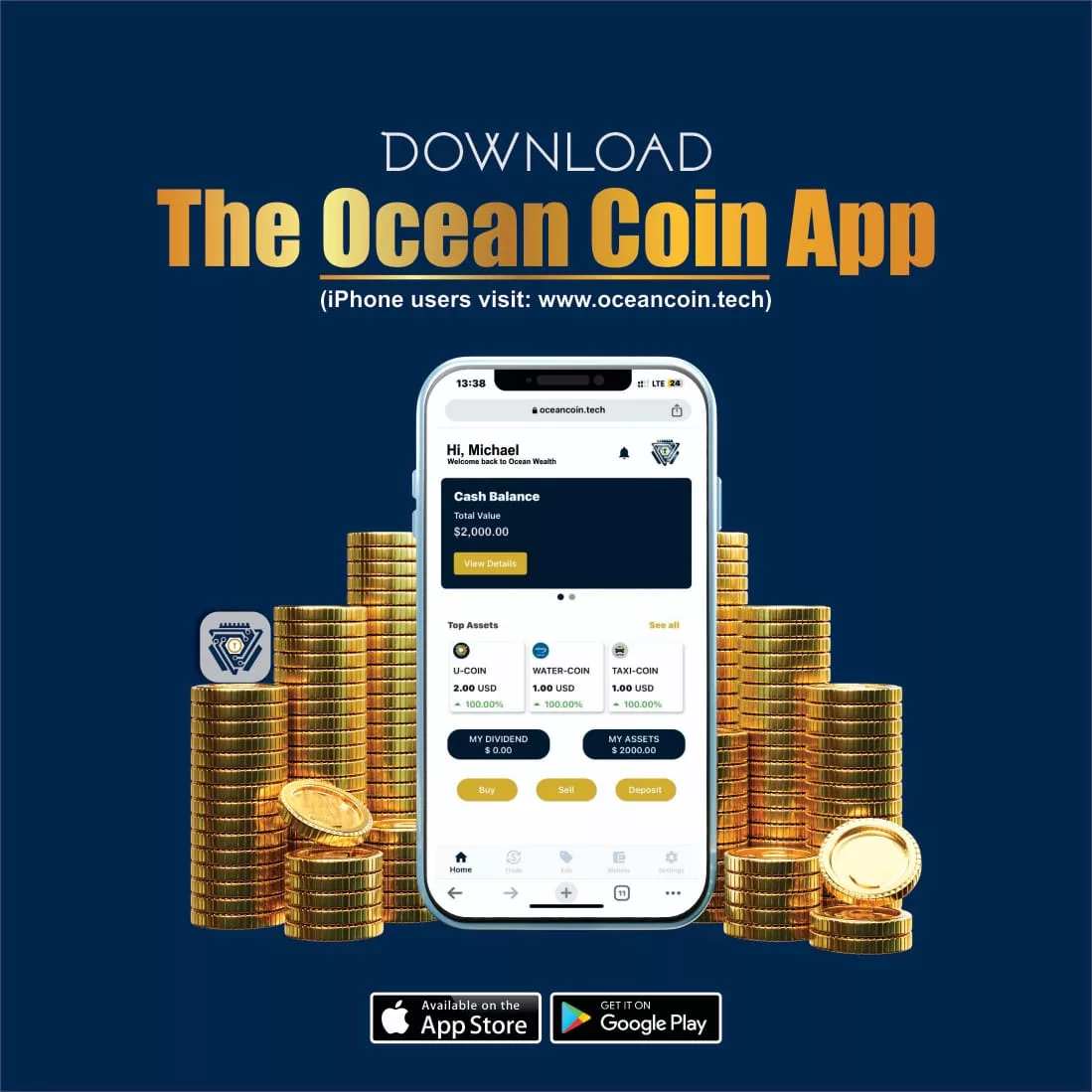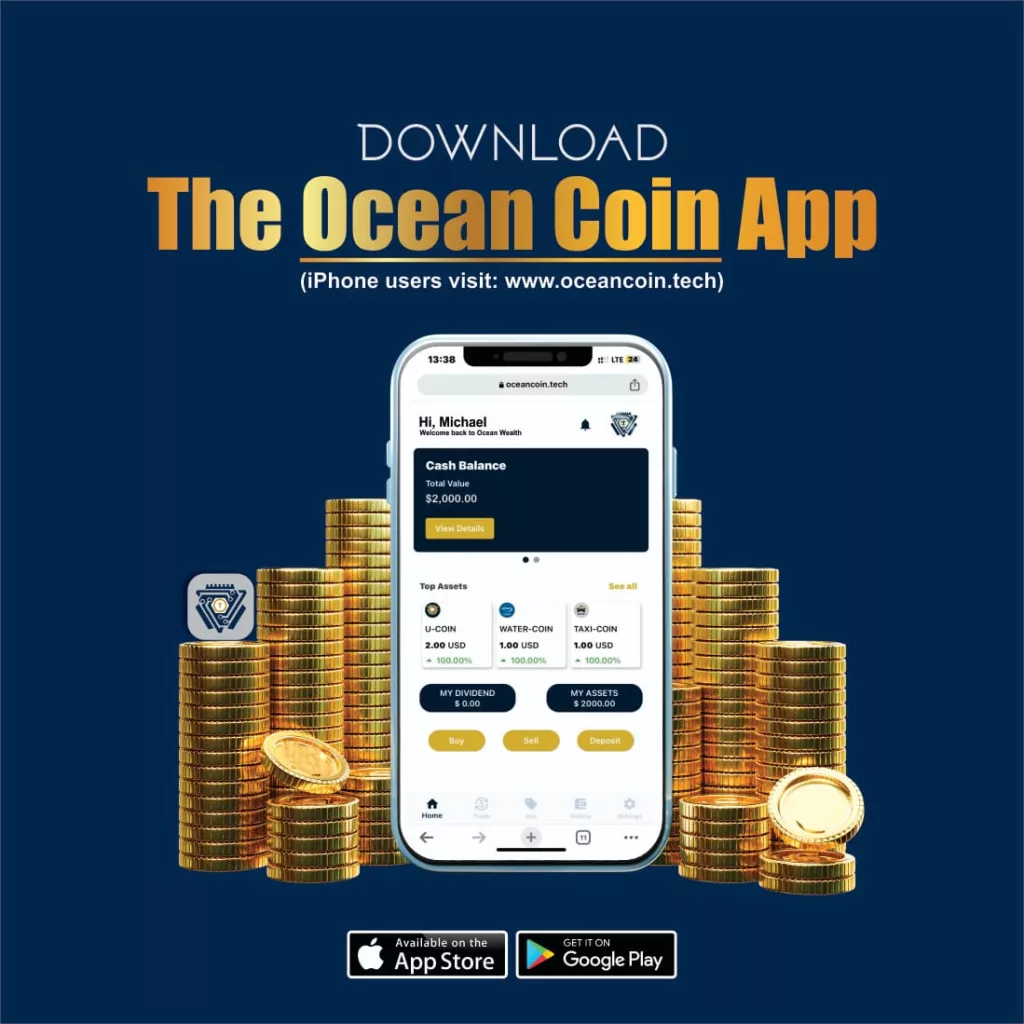 Download Ocean Coin App Now, Sign Up, Fund your Wallet, and buy your Ocean Coin.
PLAYSTORE
https://play.google.com/store/apps/details?id=com.shockwave.share_coin
iPhone USERS
http://oceancoin.tech
OCEAN COINS AND BUSINESSES ARE ATTACHED TO THEM.
U-COIN
U-coin is attached to our U-COMMERCE Business explained Above
TAXI COIN
Taxi Coin is attached to our Taxi hauling App business, like Bolt, Uber .etc
WATER COIN
Our Water Coin is attached to Our Bottling company where we produce bottled water and other drinks.
L-COIN
L- coin is attached to our all-level Logistics business.
T-COIN
T-coin is attached to our Interstate Transport business, Air, Rail, and Water Transport.
FOOD COIN
Food Coin is attached to our Global Food Chain and restaurant system, Online/Offline
S-COIN
( Shopping Coin )
S-coin is attached to our Global Shopping Mall business.
E-COIN
E-coin is attached to our Revolutionary Real Estate business
FARM COIN
Farm Coin is attached to our Blockchain Commercial Farming business
EDU-COIN
Edu-Coin is attached to our Educationals, Schools at all Levels.
CALL COIN
Call Coin is attached to our Telecom business and Call/Meeting AI App
EN-COIN
En-Coin is attached to our Entertainment business and brand, like TV, Movie Productions, streaming services like Cinema /Netflix
Etc
SELLING YOUR OCEAN COIN
You can Sell or buy Ocean Coins in Our P2P Platform in Ocean Coin App.
*NOTE:
ALL BUSINESSES LISTED ABOVE ARE ALL REGISTERED WITH THE GOVERNMENT INDEPENDENTLY AND MANAGED BY DIFFERENT PROFESSIONAL TEAMS IN EACH SECTOR .*
So Having Ocean Coin App is like having 12-15 companies with Powerful business portfolios in your pocket.
Buying Each portion of Ocean Coin is automatically having a piece of all Our Subsidiary Companies and their businesses in your Pocket and earns Profit for life on each business attached.
Finally, Ocean Wealth is building and growing to become the biggest Movement of Product/Service Sellers and Consumers Community on Earth.
Join this Movement Now!
Many will be super rich
Many will become Wealthy
Many will be rich !!
This is the Goal!
This a Global Movement against Poverty and Lack.
We are Ocean Wealth
We are the Game Changers
We are the Financial Freedom Fighters
We have Unlimited Possibilities 💰🌏🚀🦅💰👑💰 👑🚀🌏🌏🌏💰🌏🚀🦅
Hello World, We are Coming…..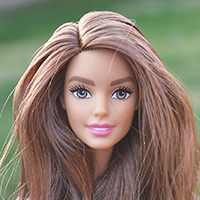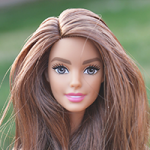 I am a DIY enthusiast, I write contents to educate, enlighten and bless. A graduate of Business Administration and currently an MBA student.