Introduction.
Ocean Wealth Technologies International Limited is a professional product Research and Marketing company that owns, the First fasted growing 5th Generation E-commerce and professional Multi-national/ Multi-Level Marketing Company in Africa
The 5th generation Technology removes the middlemen structure just as blockchain Technology. likewise, Our E-commerce Technology removes the Vendor structure which controls Most E-commerce products and Profit, thereby making most Ecommerce companies become a Monster to themselves, that grows too big in size with minimum profit, that most time has been consumed by feeding the 'Monster' through Maintenance and Paid Ads.
But instead, we are Connected directly with Manufactures of Different products globally, we buy at manufacturers' prices and sell directly to the consumers through our System. That gives us much control over quality products and maximum profit.
Unlike other E-commerce that Spends fortunes on Paid Ads to get customers, we built a high-level automated modern MultiLevel Marketing structure to build a committed global Consumer/shoppers community through our financial Reward system.
YOU CAN BE PART OF OCEAN WEALTH IN 5 WAYS :
1. PRIVATE PLACEMENT SHARES
Buying a private placement share in the company and becoming a shareholder.  The company sells its shares at N1000 per share.
You can buy a minimum of 100 shares, that is 100k.
This share may be worth over 1million dollars in the Future.
2. MERCHANT PROGRAM
You can become one of the Company Merchant, register with any package.
Merchant = N1,000,000 – N5,000,000
Super Merchant = N6,000,000 – N20,000,000
Mega Merchant = N21,000,000 – N100 million
Elite Merchant =  N101 million Upward.
and Company will supply you products of the Same amount you registered with, and pay you an upfront profit of 10% of your package.
Your work then is to stock the products and be ready to receive orders from the company and give to any delivery agent to deliver. It means the company sells for you. Is as if you opened a retail shop, and the company is selling for you, why do you make a profit. You can stock in your house, shop, or office.
– And you earn an extra 1% of each order you receive.
– You can also earn a car gift at end of every year based on your Sales Turnover.
3. AFFILIATE PROGRAM
You can register in the Company Affiliate Program.
Packages :
N30k
N70k
N150k
N300k
N600k
N800k
N1.2m
N2m
N4.5m
N6.3m
Any package you sign up with, you will get from 40-77% back instantly as a voucher to shop anything you like from the company site.
You will earn a 10% direct referral commission of any package, anytime you refer anyone to our Affiliate program.
You earn a purchase Bonus… Anytime you buy any product from the site, you will be paid 1% of the total amount you spent on shopping.
You will earn Re-purchase Bonus anytime anyone you refer buys any product from the site, for life, one time refer and earn a lifetime bonus.
You earn Team Bonus:
The company pays you daily 5%-22% team bonus based on the daily teamwork you drive. This can make you from 20k to 350k daily if you take it seriously.
You can Win, Cash prizes, Cars, Shares, 4bedroom duplex, Solar Generator, Electric car, Dubai, and Hawaii Five Star Holidays.  Just from your team Work. This is the reward company gives you for teamwork.
You can earn An executive Post in the company and be paid an allowance monthly for life.
You earn Merchant 3% Referral Bonus 💵
For any Merchant you refer, you will earn 3% of their Total stock for life, the company pays you 3% each Time they restock.
4. LOGISTICS PROGRAM
Register as a Free Member and earn  5% any time you refer paid member
-You shop and earn 1% back of whatever you bought.
-You earn a 2% repurchase bonus anytime people you refer buy any product from our site,
both free and paid members.
5. You can register as our Independent Logistic 🚲 Delivery Agent on our APP, and earn, each time you deliver the product to our Customers….. COMING SOON…..
Don't Miss this Life-Changing Opportunity for anything… Be part of this First Blockchain-like Decentralized E-commerce Business.
OCEAN WEALTH…
Unlimited Possibilities.
Let's go to the top together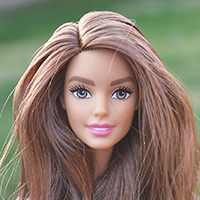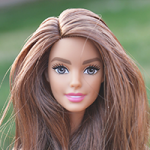 I am a DIY enthusiast, I write contents to educate, enlighten and bless. A graduate of Business Administration and currently an MBA student.