Here are all the details you need on how to buy MTN shares
As MTN Nigeria Communications Plc (MTNN) announces the price of its initial public offering to retail investors, Nigerians are rushing to get a piece of the action.
MTN Group will sell up to 575 million shares in MTN Nigeria to retail investors in a public offering priced at N169.00 per share (the Offer).
The Offer will begin on Wednesday, December 1st, 2021, and end on Tuesday, December 14th, 2021.
MTN Group's resolve to reduce its shareholding in MTN Nigeria from 78.8% to 65% over time is reflected in the Offer.
The Offer's goal is to give as many Nigerian retail investors as possible the option to buy MTN Nigeria shares.
The minimum subscription is for 20 shares, with subsequent lots of 20 shares. The Offer includes a bonus of one free share for every twenty shares purchased, up to a total of 250 free shares per investor.
Retail investors who buy and hold the shares assigned to them for at least 12 months after the allotment date are eligible for the bonus.
How to participate in the Offer
Interested investors should use the approved channels listed below to submit an application. You can find full details of how to submit an application at www.mtnonline.com/PO or consult with your stockbroker or banker for further guidance.
MTN MoMo agents have also been trained to assist customers and provide guidance on using PrimaryOffer to submit an application.
A. PrimaryOffer by NGX – Apply for your shares digitally through the PrimaryOffer app by NGX.
 Visit the PrimaryOffer website www.primaryofferng.com by NGX; or
Download the PrimaryOffer app by NGX from the App Store for IOS and Google Play store for Android devices.
A BVN, CHN, and CSCS Number are required to register and submit an application on PrimaryOffer.
B. Receiving Agents – Apply for your shares through authorized Receiving Agents – Issuing Houses, Stockbrokers & Banks (applications can be completed and submitted, and payments processed at bank branches nationwide).
 An interested investor should complete an Application Form.
Submit the completed Application Form and make payment to a Receiving Agent.
Receiving Agent confirms receipt of payment for the number of shares applied for.
Receiving Agent issues an acknowledgment copy of the Application Form.
Receiving Agent submits the application on PrimaryOffer.
Applicant receives a notification from PrimaryOffer once the application is submitted by the Receiving Agent.
Who can buy the MTN shares on offer?
Anyone above 18 years of age is eligible to buy the MTN shares on offer, but there are a limited number of conditions.
Applicants must apply for a minimum of 20 shares and multiples of 20 shares thereafter.
Applicants must have a valid BVN to register and submit an application on PrimaryOffer.
Applicants must have a CHN and CSCS account.
What you should know
A CSCS account number is created for you by your stockbroker and can be used for buying and selling securities. Accordingly, your CSCS details must be provided in the "CSCS Account Details" section of your application.
CHN (Clearing House Number) is a unique number that identifies each investor in the Nigerian Capital Market. The CHN is alphanumeric and starts with a "C". Accordingly, your CHN details must be provided in the "CHN Number Details" section of your application.
MTN shares can only be bought or sold by retail and institutional investors who have a CSCS account and have an account from any registered stockbroker. You cannot buy MTN shares if you do not have a stock brokerage account from a stockbroker registered in Nigeria.
Recently, MTN Nigeria Communications Plc also obtained an Approval-in-Principle (AIP) from the Central bank of Nigeria (CBN) to launch its proposed MoMo Payment Service Bank Limited.
At the end of yesterday's trading session, MTN Nig Plc's share price depreciated by 10.00% to close at N171.00 per share, taking the market capitalization from N3.87 trillion to N3.48 trillion.
What information should I keep after I submit the application?
Kindly keep a copy of the completed Application Form and proof of payment for your records and tracking purposes.
If you submit an application through a Receiving Agent, the Receiving Agent will provide you with a photocopy of the completed Application Form bearing the date and time stamp.
 If your application is successfully submitted through PrimaryOffer, you will receive a confirmation email.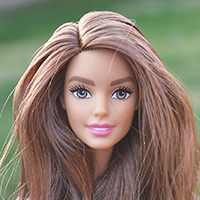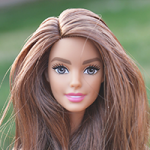 I am a DIY enthusiast, I write contents to educate, enlighten and bless. A graduate of Business Administration and currently an MBA student.